What is a Whiplash?
A whiplash is an injury to the neck and/or lower back which may include damage to muscles, ligaments, discs, blood vessels, bone and nerves. Whiplash can be caused by any sudden, violent, backward and forward jerk of the head, neck and/or lower back movement.* Incidents that increase your chance of whiplash include:
Motor vehicle accidents
Sporting events that include full contact
Falls
*Whiplash, because of the sudden and violent nature of movement may also result in a concussion and traumatic brain injury.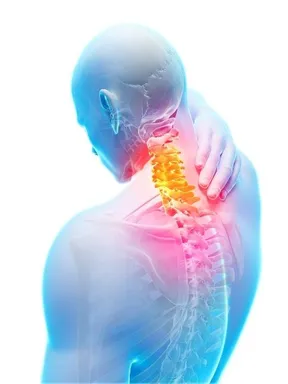 Symptoms
Whiplash symptoms can often be experienced immediately and may also develop hours, days and even weeks after the injury.
Symptoms may include:
Neck pain and stiffness
Headache
Feeling mentally foggy
Numbness or tingling
Shoulder pain and stiffness
Upper, middle and/or lower back pain and stiffness
Decreased range of neck and back motion
Muscle spasms
Pain, numbness, or tingling extending down arms and/or legs