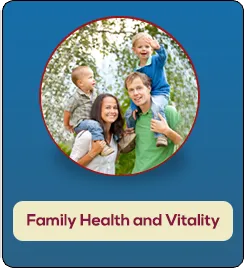 Our body posture provides a portrayal of who we are and how we move through the world. Good posture will promote healthy living and efficient movement. Poor posture will promote less than healthy living and inefficient movement. Posture, although generally is a non-conscious event, can be influenced consciously.
If an infant cannot sit up straight, does that mean they have poor posture? No! The infant's posture is still under development. As parts of the cerebellum and brain mature, non-conscious control will eventually be exerted over the postural muscles. Soon the child will be sitting up straight and walking. This maturation process occurs as infant receives sensory stimuli from the environment through receptors embedded in their joints and muscles, eyes, and ears. 
Although humans are not constantly moving, there is a continuous amount of stimulation to the brain from the mechanoreceptors in the joints and muscles as we resist gravity. Gravity is thus responsible for providing a source of constant stimuli to our brains.  Any dysfunction of joints and muscles from altered biomechanics/movement will result in reduced mechanoreceptor stimulation from gravity leading to disruption in the communication between the body and brain.
This nerve interference will cause the brain to shrink progressively over time as nerve cells reduce in size and in many cases die. Reduced stimulation and reduced function cause postural muscles to become less efficient, contributing to the development of postural compensations that require more energy to maintain. 
This is especially true for the spinal joints and muscles which receive the majority of force from gravity in the upright posture of humans. Unfortunately, if we assume a sedentary lifestyle and move less through life, we witness the decline in brain function and decrease in muscle tone eventuating in poor posture. 
The question arises: What is the best way to improve or maintain postural integrity? 
The deep muscles of the back necessary for correct posture are non-consciously, reflexogenically controlled by the cerebellum. Therefore the Functional Neurologist must first direct therapies at the cerebellum when normalizing joint and muscle function. As we enhance the brain-body connection, non conscious control is reestablished the Functional Neurologist can then focus on exercises to strengthen the large muscle of the back that are under conscious control.
Dr. Lawrence Nelson is the Director of Nelson Chiropractic and Functional Neurology in Tigard, Oregon. Dr. Nelson is extensively trained in the assessment and reintegration of brain and cerebellum with joint and muscle function for postural control and efficient movement.
"Using evidence based diagnostics and therapeutics we enhance the brain-body connection, reversing the causes of a shrinking brain and improving our patients' quality of life TODAY and into the future."
Dr. Lawrence Nelson is the Director of Nelson Chiropractic and Functional Neurology in Tigard, Oregon.  Board Certified in Chiropractic Neurology, he brings his extensive training and clinical experience to assist his patients in relieving pain and suffering. Dr. Nelson is an expert in Whiplash and Concussion recovery, ADD/ADHD and Disconnection Syndrome, and promoting Brain Health and Longevity.
Dr. Nelson is available for a complimentary phone consultation without obligation at 503.855.4465. He can be reached by email at [email protected]
"Using evidence based diagnostics and therapeutics we enhance the brain-body connection, reversing the causes of a shrinking brain and improving our patients' quality of life TODAY and into the future."
Lawrence Nelson, DC, DACNB
Nelson Chiropractic & Functional Neurology
7100Hampton St Suite 121-G
Tigard, Or. 97223
Phone: 503-855-4465 | Fax: 888-201-5353
Enhancing Our Patients' Quality of Life Today and Into The Future