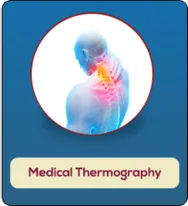 Medical Thermography is an advanced diagnostic imaging procedure that captures infrared emissions (heat/energy) not visible to the naked eye with a high definition infrared camera. Temperature variations will reveal areas of distress and sites of abnormal tissue activity due to increased heat (e.g., inflammation) not seen in normal tissue.
Recognized by the United States F.D.A. in 1982 as a valid and complementary diagnosis method for health care practice, Medical Thermography today is non-invasive, privately screened, and painless. It involves no body contact, and emits no radiation. Medical Thermography is 100% SAFE.
Breast Thermography is especially suited for breast health. Women deemed as "high risk" (breast cancer in their family history, women on birth control, those with fibrocystic breast disease and women with breast implants) can be scanned as early as their 20's. Women of all ages who, for many reasons, are unable to undergo routine mammography may use this technology. Also, women who are pregnant or nursing are also excellent candidates for thermography.  Men may also benefit from thermal imaging
Medical Thermography also provides a valuable tool for doctors treating patients who have sustained personal injuries and whiplash from auto, recreational, work and slip/fall type accidents. Multiple views of the injured area can be monitored over time without radiation insuring therapeutic progress for the best possible outcome. Medical Thermography can provide information and objective documentation for soft tissue type injuries like no other test can.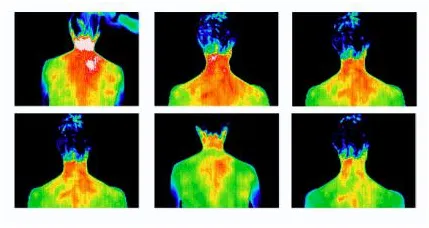 The Medical Thermography procedure is similar to having your picture taken by a professional photographer. A certified healthcare practitioner, a thermographer, takes the pictures. The images are sent via a secured server to Physicians Insight where medical doctors Board Certified in Thermography interpret the images.  A formal interpretation report is made and sent to us where we will review the results and make suggestions or referrals if necessary. You are given a copy of the report and frequently we send copies of the reports to physicians for their records.
Medical Thermography provides today's health practitioner an additional diagnostic input which enhances clinical assessment and rational decision-making in the development of patient treatment strategies. More importantly, the information is an exceptional way to monitor personal health.
Dr. Lawrence Nelson is the Director of Nelson Chiropractic and Functional Neurology in Tigard, Oregon.  Dr. Nelson brings his extensive training and clinical experience in relieving pain and suffering associated with neuro-musculo-skeleton disorders.
"Using evidence based diagnostics and therapeutics we enhance the brain-body connection, reversing the causes of a shrinking brain and improving our patients' quality of life TODAY and into the future."
Dr. Lawrence Nelson is the Director of Nelson Chiropractic and Functional Neurology in Tigard, Oregon.  Board Certified in Chiropractic Neurology, he brings his extensive training and clinical experience to assist his patients in relieving pain and suffering. Dr. Nelson is an expert in Whiplash and Concussion recovery, ADD/ADHD and Disconnection Syndrome, and promoting Brain Health and Longevity.
Dr. Nelson is available for a complimentary phone consultation without obligation at 503.855.4465. He can be reached by email at [email protected]
"Using evidence based diagnostics and therapeutics we enhance the brain-body connection, reversing the causes of a shrinking brain and improving our patients' quality of life TODAY and into the future."
Lawrence Nelson, DC, DACNB
Nelson Chiropractic & Functional Neurology
7100Hampton St Suite 121-G
Tigard, Or. 97223
Phone: 503-855-4465 | Fax: 888-201-5353
Enhancing Our Patients' Quality of Life Today and Into The Future